Mapban Plus
What is Mapban Plus? What do we offer for streamers?
"Mapban Plus" is a Service that offers overlays and tools for streamers, casters and productions of tournaments. Use our tools to elevate your Production and give your viewers the best viewing experience.
What we offer
Ingame Overlay
Animated and easy to use!
Stop working with images or text sources in your Streaming Software! Easy to control and animated Browsersource, that supports the name, logo and origin of each team. We offer different free styles or we can create your own Personal style with you!
Mapveto Overlay
Live Map bans and picks!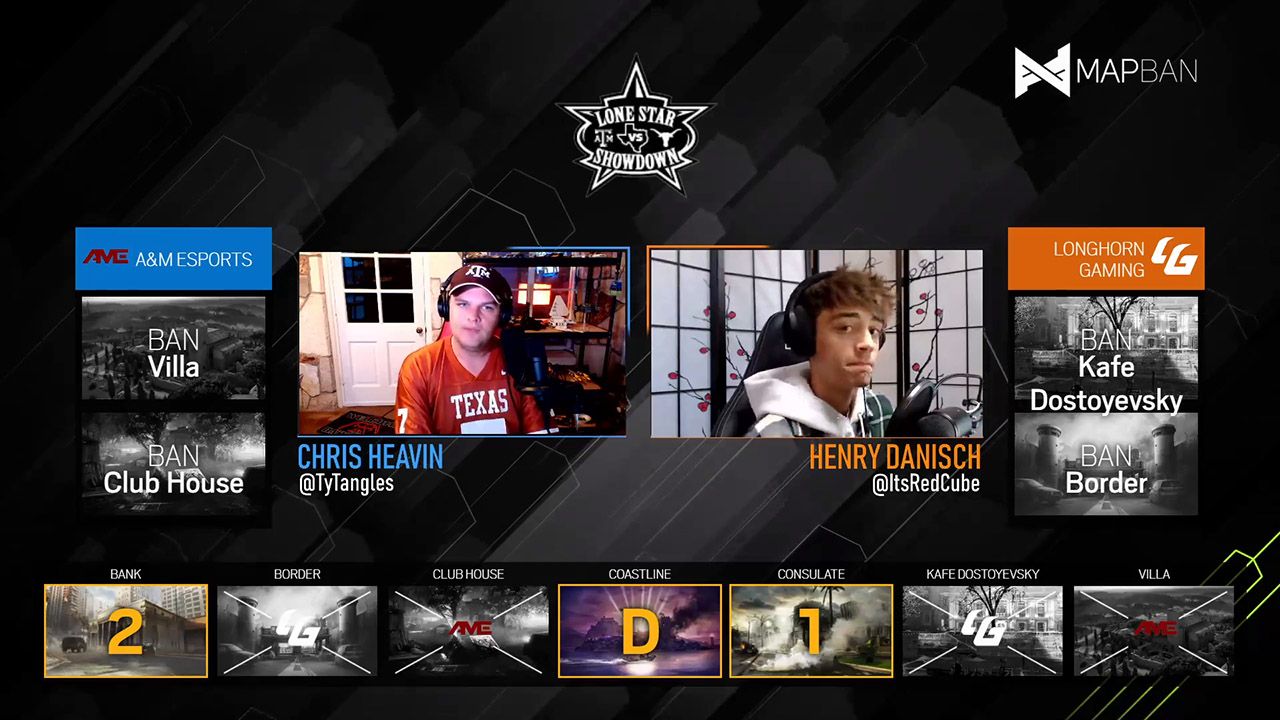 Show your viewers live which team bans or picks which map. Allow your casters or analysts to talk about the bans / picks of each team. Help your viewers to understand why a map veto can decide the outcome of the match before it even starts.
Sponsors
Add your own Sponsors!
Just upload the images of your Sponsors. They will automatically appear in the overlays. If there is more than one Sponsor they will switch every 10 seconds.
What our users say about Mapban Plus
Mapban is simply a great party to work with.
They deliver quality, think about changes that could make the overlay even better, are always available to make quick changes when needed and are just really nice people to work with. I got in contact with Mapban when I needed an observer for our LAN finals and dtSniper voluntarily observed for us, that simply shows the fact that Mapban cares about the community. From that moment we started working more with Mapban and I am still really happy we do.
We use MapbanGG for all broadcasts, we transmit.
Reasons for using are for example:


A steady development by the team of MapbanGG, so we not have to keep own developer busy..

Because of the installment as an online tool, we can manage the browsersource on all different hardware, without any effort.

It is a simple way to make sure that every stream looks equal and a third part (a caster or producer) can customize the overlay of each match. So we can react extremely fast on changes and incidents.

As a special highlight, we can customize the overlays for each cup, we will broadcast. Finally, every cup has an own look with a distinctive design for our viewers.
I've been using Mapban for over a year now for professional broadcasts, including the Rainbow Six Challenger League, OGA PIT Qualifiers, CCS Esports Season and multiple other smaller events. Mapban provides an incredibly versatile platform and outstanding customer service, that gives producers like me the ability to put the 'cherry on top' for a crisp looking, reliable stream. I would hands-down recommend this to anyone in the industry, streamers and broadcasters alike.